Torquay Harbour – N 50° 27′ 45 : W 003° 31′ 73
Torquay Harbour lies on the North shore of Tor Bay. Haldon Pier to the South and Princess Pier to the West, form the main breakwaters and give shelter to the enclosed harbour facilities. The Harbour has large events pontoons and berthing to accommodate visiting sailors.
The car park overlooks the harbour and is just a short walk to the yacht club.
Beacon Quay provides access to a modern and user friendly slipway, accessible at all states of the tide. The quayside businesses include a pub/restaurant, shops, a small chandlery and cafes.  Princess Pier is a popular promenade, with views across Tor Bay, Torre Abbey Sands, Paignton and beyond.
The outer harbour comprises of a 170 berth pontoon facility managed by Tor Bay Harbour Authority and a 440-berth Marina, managed by MDL Ltd. Visitor berths are generally available throughout the year.
Torbay Seaways operate from the harbour and will be available throughout the event for emergency lifts.
For further information visit the Torbay Harbour website where you will find everything you need to know within Tor Bay Harbour including visitor information, services, maritime events, safety, maritime information, weather, tidal data and more. You can also read the Tor Bay Harbour Authority Maritime Guide (PDF) or view a Tor Bay Harbour chart (PDF).
---
Weather & Tides
See below for weather and tide links.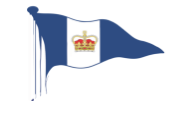 Royal Torbay Yacht Club
12 Beacon Terrace
Torquay
Devon
TQ1 2BH
+44 (0)1803 292006
(Office open 09:00-12:00 weekdays)
Register  your interest to Race!