September 7th to September 16th 2023
Torquay, Devon. UK.

Tor Bay a Superb Championship Venue
The Dragon Gold Cup 2023 is scheduled to be hosted by The Royal Torbay Yacht Club on the waters of Tor bay and Lyme bay.
September 7th to September 16th 2023
Information for overseas competitors
Please click on the logo on the right to download our infosheet
The officers and members of the Royal Torbay Yacht Club are looking forward to welcoming the International Dragon Class sailors from across the world. Torbay is a truly magnificent venue and boasts some of the finest sailing waters in the world.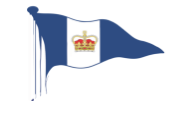 Royal Torbay Yacht Club
12 Beacon Terrace
Torquay
Devon
TQ1 2BH
+44 (0)1803 292006
(Office open 09:00-12:00 weekdays)
Register  your interest to Race!